Located at the Lake Conroe Dam, the Lake Conroe Division's primary functions include: Municipal and industrial raw water supply, reservoir operations, water quality and source water protection, invasive species management, navigational safety, and regulation of structures on the reservoir.  Lake Conroe was constructed by SJRA beginning in 1969 and was completed in 1973 to serve as a water supply reservoir through a joint venture with the City of Houston, which owns two-thirds of the water rights in the reservoir.
Operations and Maintenance
The Lake Conroe Division's primary function is the operations and maintenance of the dam, spillway structure, and service outlet at Lake Conroe including capturing and passing storm events through the reservoir.  SJRA is responsible for providing municipal and industrial raw water supply, maintaining all equipment associated with the dam, and conducting emergency operations to protect all facilities.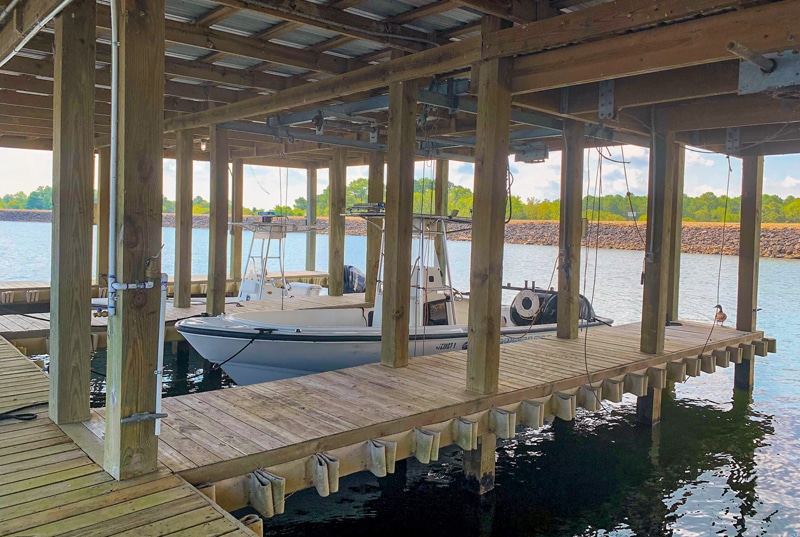 Licensing and Permitting
The Lake Conroe Division is responsible for regulating and licensing various activities on Lake Conroe including: commercial operations (marinas, boat/personal watercraft rentals, construction, and any other businesses on the reservoir), residential docks, boat slips, residential bulkheads and water sales for landscape irrigation purposes.  SJRA works cooperatively with Montgomery County law enforcement to ensure that all uses of the lake are in compliance with the Lake Conroe rules and regulations and that a safe environment for navigation and recreation is provided at all times.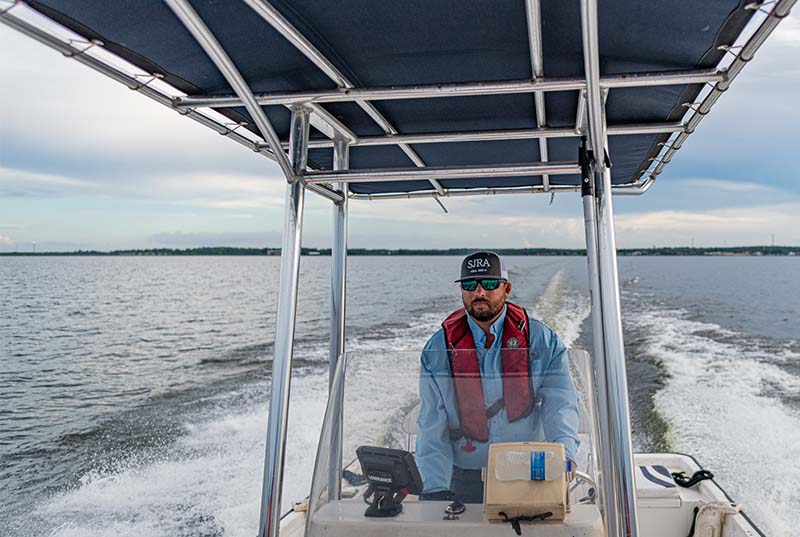 Water Quality
The Lake Conroe Division inspects and permits all on-site sewage facilities after new construction, investigates OSSF complaints, and handles enforcement related to those facilities.  The Division also operates a water quality sampling program and has implemented a watershed protection plan for Lake Conroe.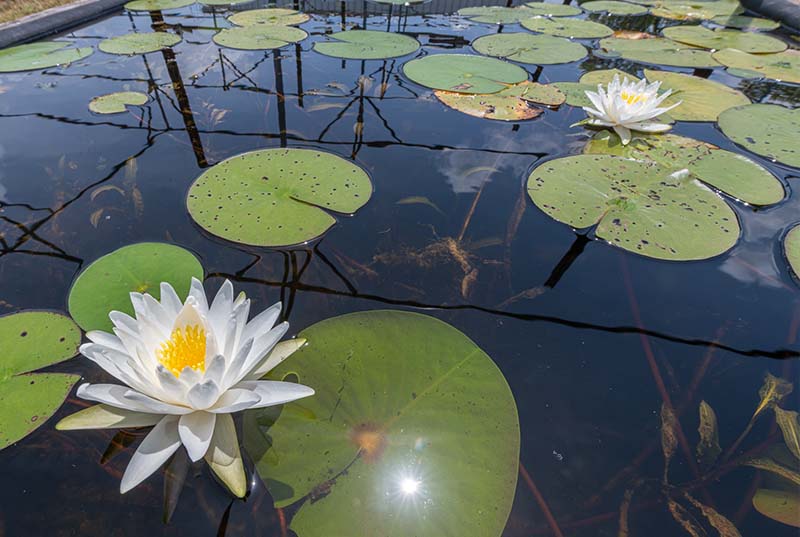 Aquatic Invasive Species Management
Through partnering with local, state, and federal organizations, the Lake Conroe Division manages invasive aquatic plants, zebra mussels, and other invasive species on the reservoir.  With various participating organizations, the Division has developed a program to establish native vegetation across the reservoir and sustain a suitable fisheries habitat.