By: Elton D. Brock, MBA, CTPM, CTCM, CPSM, C.PM  SJRA Purchasing Manager.
Recently the San Jacinto River Authority's (SJRA) Purchasing Department implemented a new vendor registration system.  Prior to the new system, SJRA relied on the vendor registration component within Brazos Valley Online (BVO).  In an attempt to bring things in house, SJRA decided to move forward with our own means of collecting vendor information through a web-based email marketing platform, Constant Contact.
The new system is designed to collect, centralize, and maintain vendor information outside of SJRA's current email server.  This allows SJRA to streamline the registration of vendors and ensures that the formal procurement opportunity, for goods and services, will be communicated directly to the registered vendor immediately upon release to the marketplace.  Vendors can register their information through the vendor portal, listed on SJRA's Purchasing Department page.  This is an incredibly efficient process for both SJRA and the vendor.
Benefits of the New System
Once a vendor has registered, the company contact will be notified via email, for formal SJRA bid and proposal opportunities.  Notification of procurement opportunities are based on the general categories of goods and services selected by each individual vendor at the time of registration.  Currently the system contains 15 email lists to choose from, to include: catering; construction; information technology; office furniture; etc.
This electronic format is designed to save time and expenses in responding to procurement opportunities from SJRA.
There is absolutely no cost to register with SJRA.
This tool simplifies  finding, viewing, and messaging suppliers. .
Sign-Up Guidance
Please visit http://www.sjra.net/purchasing/register/ to register as a vendor and  receive notifications of solicitations.  Registrations must be filled out completely in order to receive SJRA bid opportunities. Once you have registered, select "Sign Up!" and you will receive a confirmation email.  If you do not receive a confirmation email, check your junk/spam folder prior to submitting a new form.
For additional assistance with this process, please contact the Purchasing Department via email at purchasing@sjra.net or call 936-588-7163.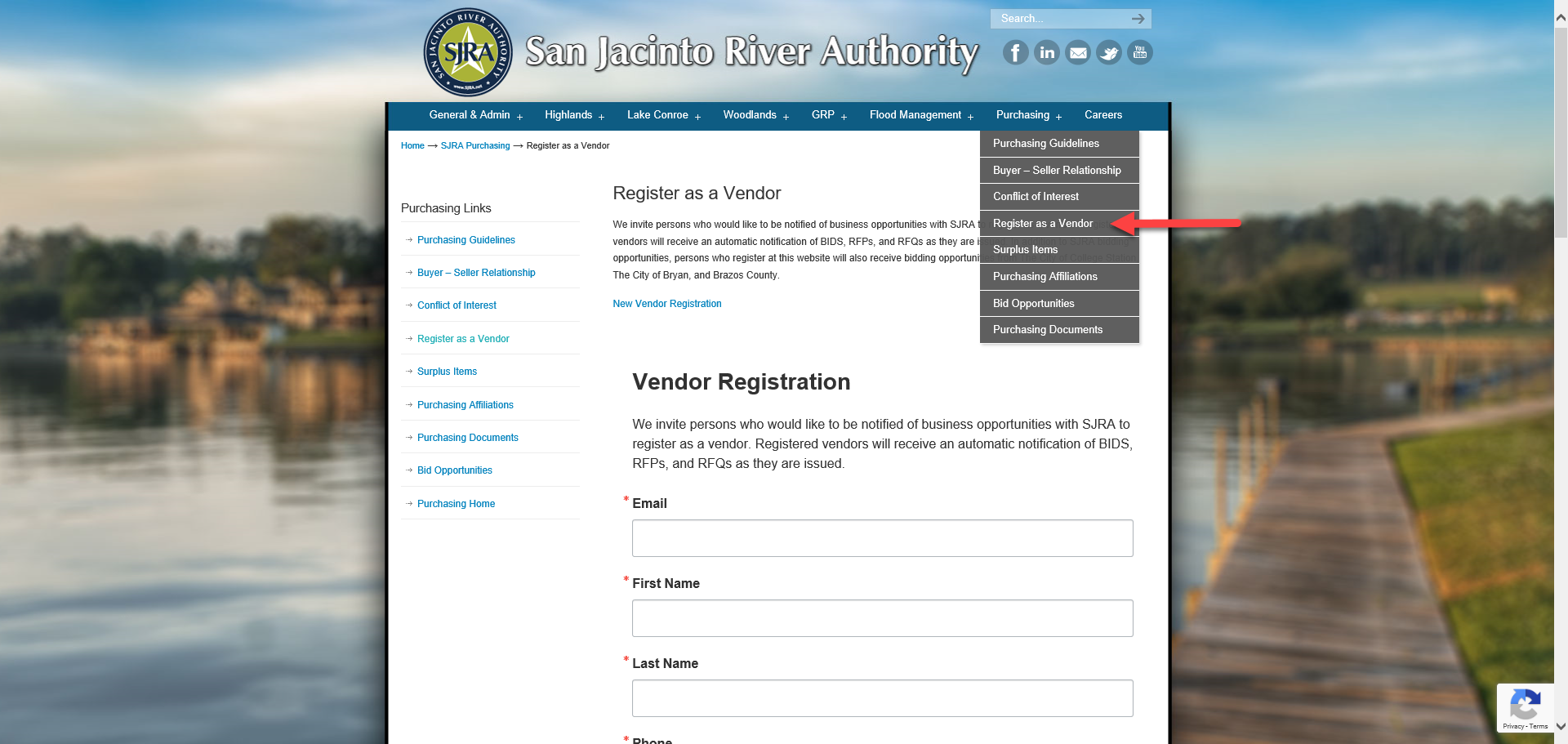 Registration Sign-Up Screen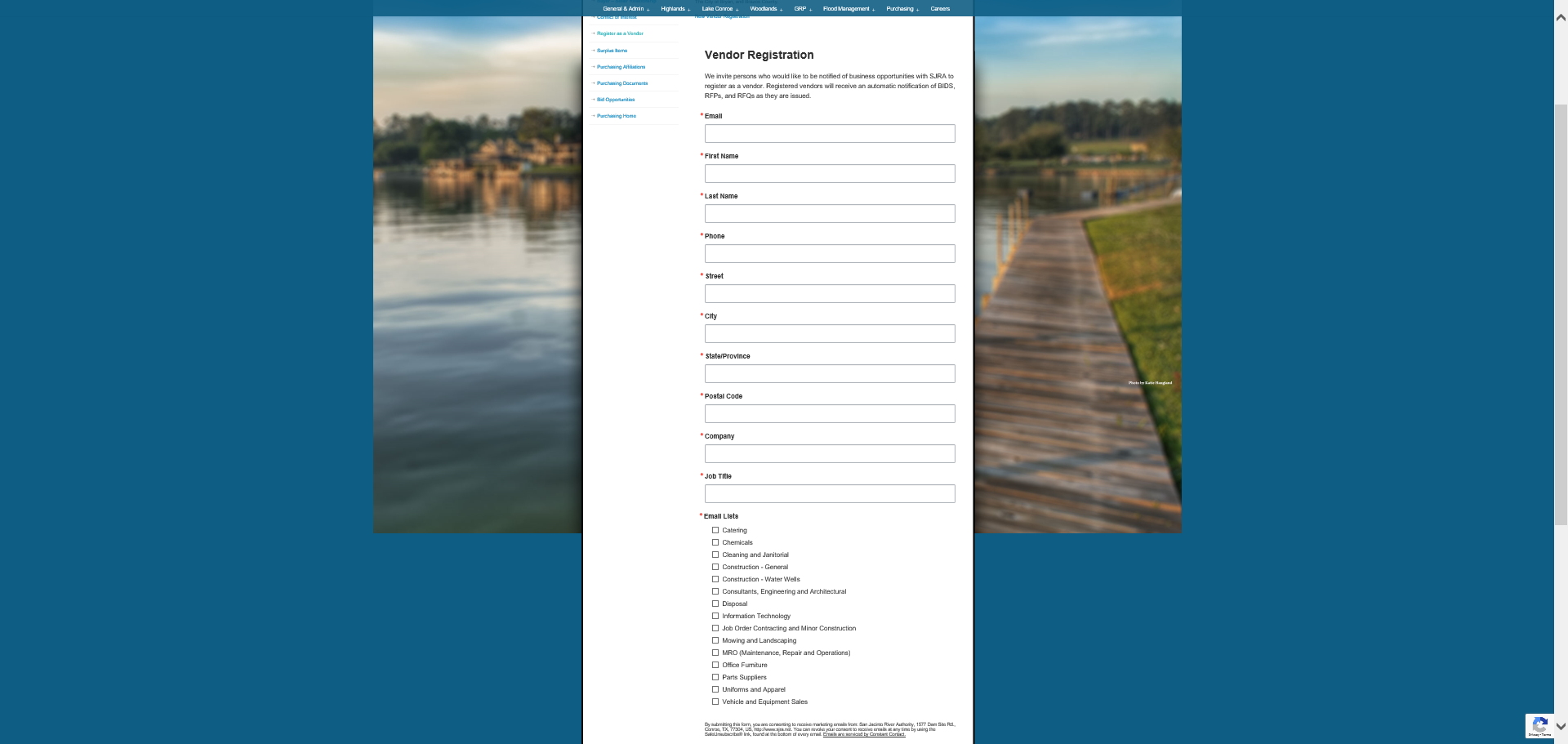 Featured in April, 2019 Issue of Dock Line Magazine.