Earlier this month, the San Jacinto River Authority (SJRA) and Montgomery County Constable Precinct 1 sponsored an event in conjunction with the Texas Parks and Wildlife Department (TPWD) to discuss Chapter 31 of the TPWD Code and SJRA Commercial License Permits. The meeting brought together commercial boating companies from around Lake Conroe for a briefing on the State of Texas and SJRA laws regarding commercial boats  on Lake Conroe.
The briefing by Precinct 1 Deputy Constable J. Ashton covered an in-depth overview of Chapter 31 of the Parks and Wildlife Code which was enacted in 1975 by the 64th Legislature. Chapter 31 gives regulations and laws related to water safety for the State of Texas. It defines "vessel livery" as a business establishment engaged in renting or hiring out vessels for profit. A livery must be registered with TPWD as such for commercial use. Another important law is that the livery must have liability insurance from an insurer licensed to do business in Texas. Before allowing customers to rent a vessel, the vessel must have safety equipment on board including  personal flotation devices, a horn or whistle, a class IV throw able, kill switch lanyard, TPWD registration card, and a fire extinguisher. In addition to requirements for the vessels themselves, there are also some requirements in place for customers looking to rent a vessel. Operators born after September 1, 1993 are required to have the boater's safety course before operating a boat on Lake Conroe.
Liveries must operate not only under the guidelines in Chapter 31, but also the ordinances implemented by the SJRA. All commercial business on the lake are required to have an SJRA permit at all times. Businesses must also possess a commercial license agreement, an insurance policy of one million dollars with SJRA named as co-insured, and $100 per vessel in each fleet. The requirements must be renewed annually to meet SJRA standards. Additional rules implemented by SJRA on Lake Conroe include the control of speed of a vessel, noise violations, and inspections.
SJRA would like to thank TPWD and Constable Precinct 1 for their collaborative work on this continual effort to increase boating safety awareness for the liveries on Lake Conroe. For more information regarding safety, rules, and regulations on Lake Conroe, please visit https://www.sjra.net/lakeconroe/docs/.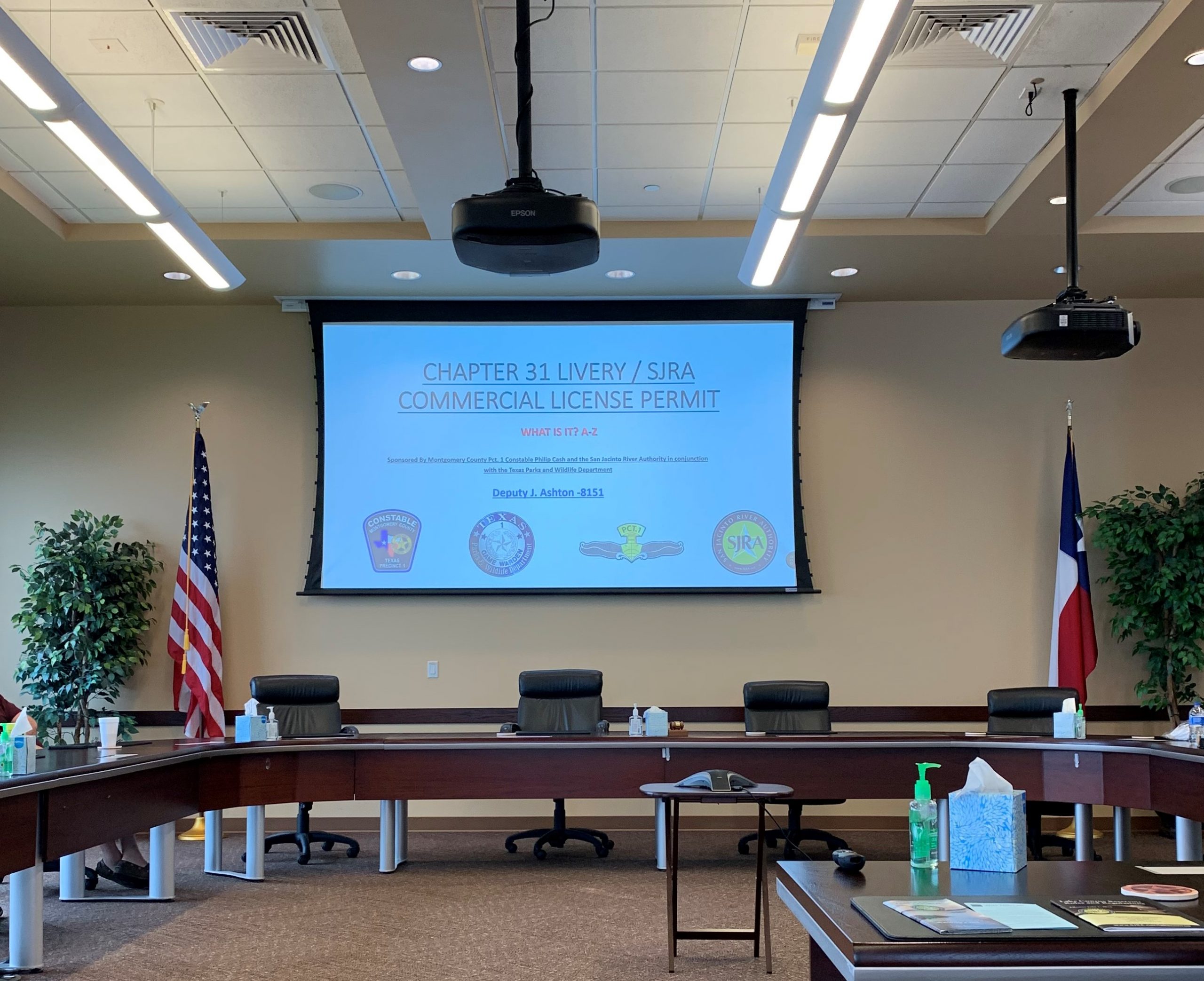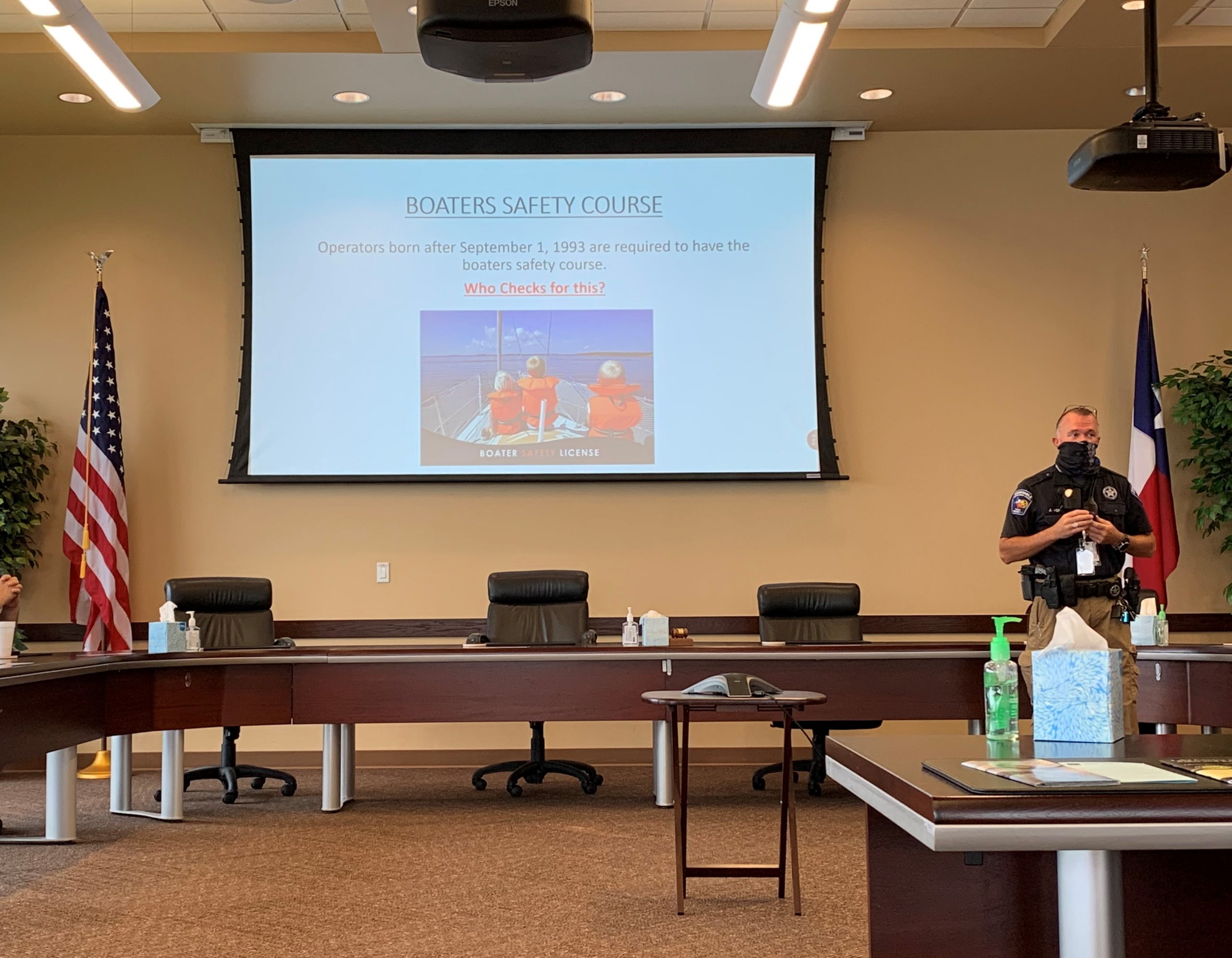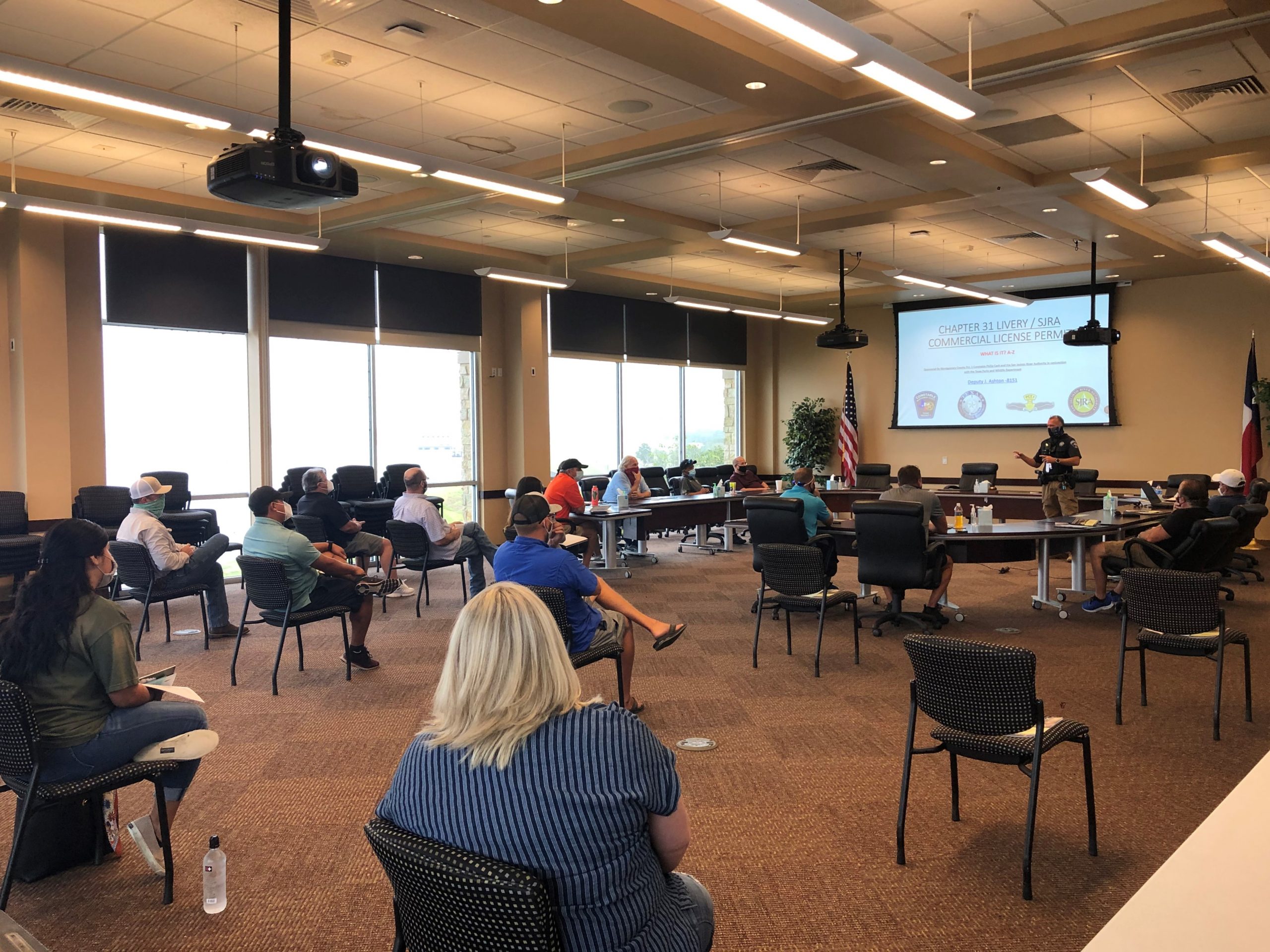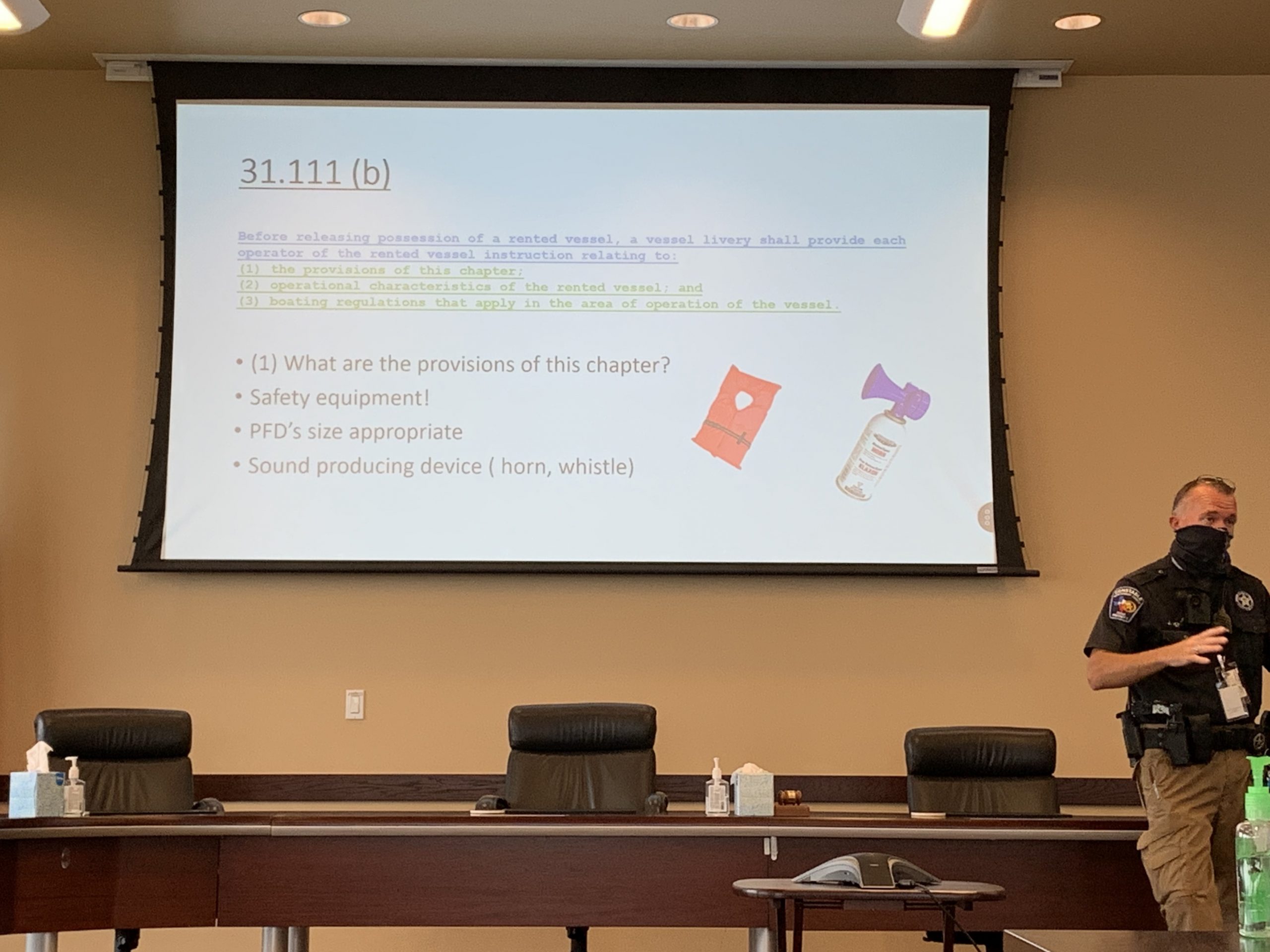 One of the major river authorities in Texas, SJRA's mission is to develop, conserve, and protect the water resources of the San Jacinto River basin.  Covering all or part of seven counties, the organization's jurisdiction includes the entire San Jacinto River watershed, excluding Harris County.  For additional information on SJRA visit our website at www.sjra.net, like SJRA on Facebook @SanJacintoRiverAuthority, follow us on Twitter @SJRA_1937, find us on Instagram @sanjacintoriverauthoritySJRA, or connect with us on LinkedIn @San Jacinto River Authority.